Appery.io at the Gartner AADI Summit 2014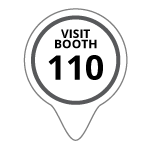 Appery.io is the leading cloud-based platform for enterprises looking to accelerate mobile development. We were at the Gartner Application Architecture, Development & Integration Summit, December 8-10, in Las Vegas, Nevada. We demonstrated how Appery.io helps enterprises implement a bimodal IT strategy to deliver mobile apps more rapidly and cost effectively.
What is this bimodal IT thing anyway?
Bimodal IT is a strategy many enterprises are adopting to accelerate the pace of innovation, especially in light of the increasing demand for mobile apps from the business. With an ever growing backlog of new apps that need to be developed, the traditional approach to enterprise application development ("mode 1"), with lengthy development cycles, is not sufficient to meet business needs. The idea of bimodal IT is to complement the traditional approach with a more rapid mode of development ("mode 2") to better meet the needs of the business. To support "mode 2," enterprises are turning to high-productivity platforms that require little or no code and that leverage the cloud to deliver applications more rapidly and cost-effectively. This fits Appery.io to a "T."
Free Trial Offer for Gartner Show
Want to kick the tires yourself? Take advantage of our trial offer for Gartner attendees. Sign up with this promo code (GartnerAADI2014) and get 2 free months of our standard plan (3 developers).