I've recently tried out @apperyio and I have to say they've got something very nice going on there. Great customer support too. Congratz!
— Enrique Medina (@Quique_Medina)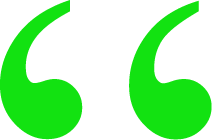 Thank you
I owe you guys a big thank you. Because of your excellent site I was able to create an app using the Advanced walk through…
Thanks for your help and support
Hi – I just won the Progress OEMobile app challenge, technology built using appery.io This is an award I couldn't have got close to winning without you guys and this forum – thank you.
Brillant Support
Katya Yakusheva and his colleagues are brilliant all round, always helping giving their best possible support and always nice & kind
I must say that I am extremely happy with your platform… I have been an iOS app developer for five years, but have felt the need to branch out to other device platforms. I hate the idea of reinventing the wheel…
@apperyio Thank you so much, Appery.io is a very great platform to develop applications. Keep it up and keep going on.
– Umama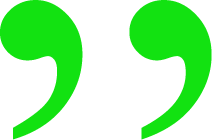 Looking @apperyio today. Very cool cloud-based HTML5 and PhoneGap mobile app builder. So far very impressed with the design of the UI.
Great product backed by great support.
Appery.io gets new refinements and improvements almost every few days ! Now thats dedication…
I want to say a big THANK YOU to all the Appery.io support staff, especially to Max for his willingness.
THE BEST INVESTMENT I EVER MADE! I really believe that Appery will be considered very soon, the best tool for mobile development.
You should try @apperyio if u r interested in create a app for android, apple and windows. cloud based mobile app platform. No coding.

OMG I dunno any code & I built my 1st #mobileapp ever in 2hrs w/ @apperyio & @FullContactAPI at #HackDenver – TNX @MaxKatz @devevangelist
The best dev tool ever big thanks to the appery.io team for the Awesome tool, awesome documents, awesome tutorials and awesome support! Everything that I try with tool, I finish! I'm a big fan now!
Appery.io is a great app-building service that allowed us to build our mobile app for iOS and Android with ease. We strongly recommend them. — njedge (@njedge)

This is just a quick note to say a big THANK YOU to the Support Team for kick-ass response and support!
Working on refreshing my @apperyio app for new school year and am slobering over all the possibilities and how easy it is. — Jose Munoz (@xavamunoz)

Not sure if I should thank or curse @wilhow for showing me appery.io. Day gone but I have a full crud mobile app using domino REST. ; ) — Andrew Barickman (@ajbarickman)

Two Thank Yous
Thank you guys again for all of your amazing support and an amazing product!

New to Appery – love it so far!
…What took 2-3 weeks to do on my own I was able to reproduce with Appery.io in only two days…
Appery is a fantastic platform
I can't recommend Appery.io enough. It's not only a fantastic first step for those who are totally newbie to app development, but also for those that have absolutely no experience in programming…
A Gem…
What an outstanding platform. You can go as shallow or as deep as you wish (with code or without). Great support, and mad great apps…
Great support team!
Big thanks to the appery.io staff! They have been so helpful in answering my questions. It really means a lot that they are willing to take the time to help a new developer learn.
You guys are AWESOME!!!
Thank you Appery Support Team… You guys are knowledgeable and very helpful. Please keep up the great work you're doing. 🙂
Thank you
The more I use Appery.io the more I realize how awesome this service is. Just wanted to say thank you.
Two thumbs up to Support
Extremely helpful and responsive – thank you
i love appery.io's ease of use, and attractive, clear appearance.
'nuff said.
design to production in two days
having tried many different development tools xcode, eclipse, mono to achieve a cross platform app, it only took me 2 days to complete a production ready app, most of the time was spent getting the external REST…
Great Support Staff!
Every time I asked a question an Appery.io support employee has answered it well. Thanks!
Just A Note Of Thanks!
So, I just need to say how awesome you all are again. The quick response to questions and problems, the great updates you all have been bringing…just dropping a note to let you know you are appreciated!
Appery.io has been an easy to use device to teach our students in the university about the basics of software development.
…I have to say that the support on this site is nothing short of phenomenal…
…I know this could not have been possible without the company's extraordinarily fast and helpful technical support on this forum – seven days a week and virtually at any time. It's a gem of service and I look forward to a long and mutually-beneficial relationship…