Accelerate Mobile Innovation in the Enterprise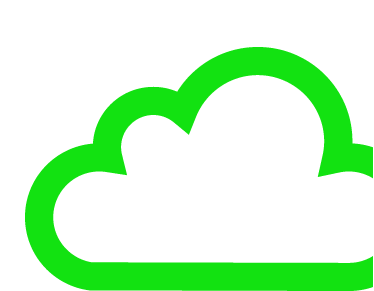 Appery.io is the first complete mobile integration platform for the development and delivery of cross-device applications. It combines enterprise-grade integration middleware with a browser-based rapid development environment and mobile backend services to accelerate enterprise mobilization. Appery.io enables developers and business analysts to rapidly create and run apps that help businesses of all sizes increase revenues and improve productivity.
Appery.io is developed and marketed by Appery, LLC, a wholly owned subsidiary of Exadel, Inc.
---
Leadership Team
Fima Katz

CEO

Mr. Katz is the CEO of Appery, LLC. His vision and leadership have established Appery.io as the leading low-code, cloud-based platform for cross-device applications. Mr. Katz is also CEO and Founder of Exadel, Inc., Appery's parent company.

Lynne M. Walter

CFO

Ms. Walter is responsible for the financial and administrative operations of Appery, ensuring that the company continues to maintain fiscal discipline and operational excellence while it pursues technology innovation.

Dmitry Binunsky

Vice President of Engineering

Mr. Binunsky has overall responsibility for platform strategy, engineering, and professional services. He plays a key role in growing internal talent and attracting top external talent. As the chief technology leader in Appery, he ensures that the vision of the leadership team as a whole is realized through the development process in a timely and cost-effective fashion.

Francisco Kattan

Vice President of Marketing

Mr. Kattan is responsible for marketing strategy and execution, including product marketing, developer relations and marketing communications. He led the repositioning of Exadel as a major global player in enterprise mobile development and is leading the growth of the Appery.io platform.

Ken Abrahamsen

Director of Client Services

Mr. Abrahamsen leads the support, professional services, and relationship management teams at Appery to maximize customer success.

Niki Scherer

Director of Sales & Alliance Partners

Ms. Scherer is re­spon­sible for leading en­ter­prise sales and strategy for the Appery​.io plat­form. Her team plays an in­stru­mental role in dri­ving the tech­nology in­no­va­tion needed to meet the quickly changing needs of en­ter­prise mar­kets.

Max Katz

Director of Developer Relations

Mr. Katz is responsible for igniting developers with passion for Appery.io through his evangelism efforts, inluding webinars, demos, speaking engagements, and developer resources. Within Appery, he advocates for the needs of developers and ensures the availability of superior support in solving developer issues. Within the developer community, he forms partnerships with complementary third-party technology providers.

Oleksandr Piskun

Platform Architect

Mr. Piskun is responsible for the planning of platform infrastructure and product development along with the research, evaluation, and implementation of new technologies for incorporation into Appery.io. He also provides overall leadership for the collaboration of the various teams involved in development.
---
---
Logos for Partners
We provide 4 online versions of our logo for partners to display, two vector (SVG and EPS) and two bitmap (both PNGs), to download from here: SVG | EPS | PNG (600 x206) | PNG (221 x 71) Please read these guidelines before using our logo.